For Release May 27, 2020 at 9 AM MT
CALGARY, May 27, 2020 – Respect Group congratulates our Co-Founder, Sheldon Kennedy on receiving the Order of Sport award 2020. "We are forever proud of Sheldon's tireless crusade to prevent maltreatment in sport" said Wayne McNeil, Co-Founder of Respect Group, "This award is a great acknowledgement of that incredible contribution."
Please read below for Sheldon's statement.
_______________________________________________________________
First off, I'd like to congratulate all inductees this year, and in the past, for their significant contributions to our country through sport.
I was truly shocked and humbled when I received the call stating that I had been selected to become a member of Canada's Sports Hall of Fame.  Who would have thunk! I immediately wanted to accept this honour on behalf of all who have helped, and continue to help, make a difference in the areas so important to me personally and society as a whole.  Be it progressive sport leaders or our incredible team at Respect Group, I have not done this alone.
This induction tells Canada and the world that child protection and keeping sport safe and welcoming for all those who participate is a priority. Together, through passionate leadership and understanding, we have made sport a better place and, after 23 years, we continue to move that bar.
Thank you, Canada's Sports Hall of Fame, for recognizing my efforts. On behalf of myself and my family I am sincerely grateful!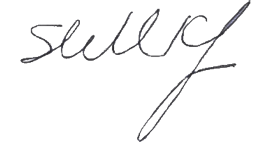 Sheldon Kennedy  CM AOE OM
________________________________________________________________
About Respect Group Inc.

Respect Group (www.respectgroupinc.com) was incorporated in 2004 by co-founders, Sheldon Kennedy and Wayne McNeil, to pursue their common passion: the prevention of bullying, abuse, harassment and discrimination (BAHD). Respect Group is made up of a team of over 30 talented individuals whose passion is to create a global culture of Respect. As Canada's leading on-line provider of prevention education related to BAHD, Respect Group has certified over 1.3 Million Canadians involved in sport, schools and the workplace.
For any inquiries please contact Sheldon.info@respectgroupinc.com