This podcast features a powerful conversation between Dave Veale, Dr. Bill Howatt and Sheldon Kennedy. Thank you to The Boiling Point for this great opportunity!
PODCAST: TIME TO STOP BULLYING WITH RESPECT IN THE WORKPLACE
"Sheldon Kennedy, former NHL player and long time advocate of Respect in the Workplace and Respect in Sport, shares his journey helping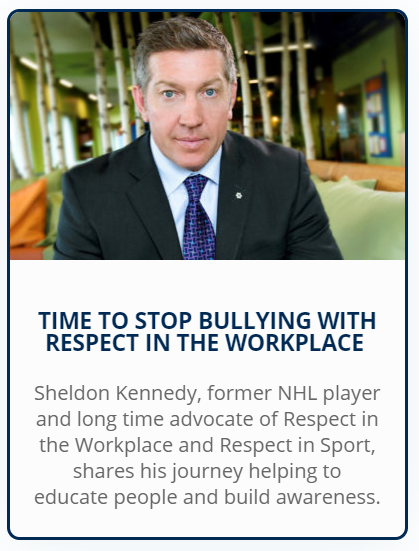 to educate people and build awareness.
Having Sheldon Kennedy join us for an episode of Shifting the Employee Experience helped us to solidify a point we've been hearing throughout this partnership project, which is that in order to start prioritizing #mentalhealth and #mentalwellbeing in the workplace, we need to start talking.
Sheldon and his work with Respect Group have shown what can happen when we all start speaking out about our experiences and start to have these sometimes difficult conversations. Make sure you listen to his episode to hear even more about steps you can take along your path to Shift the Employee Experience."
Click here to listen to this amazing podcast.
About The Boiling Point Podcast:
"Hosted by Greg & Dave, these thought-provoking interviews with entrepreneurs, thought leaders and movement makers revolve around the experiences and the moments that shaped their careers. Get inspired by these adventurous business leaders who are doing good, being sustainable, achieving work-life balance, promoting a healthy lifestyle and more. Get great advice on the next steps you can take in your business, career and life. Our show – a "must listen podcast" according to Workopolis and the Dragon's Den – is meant to inform and spark positive change in business and the world."