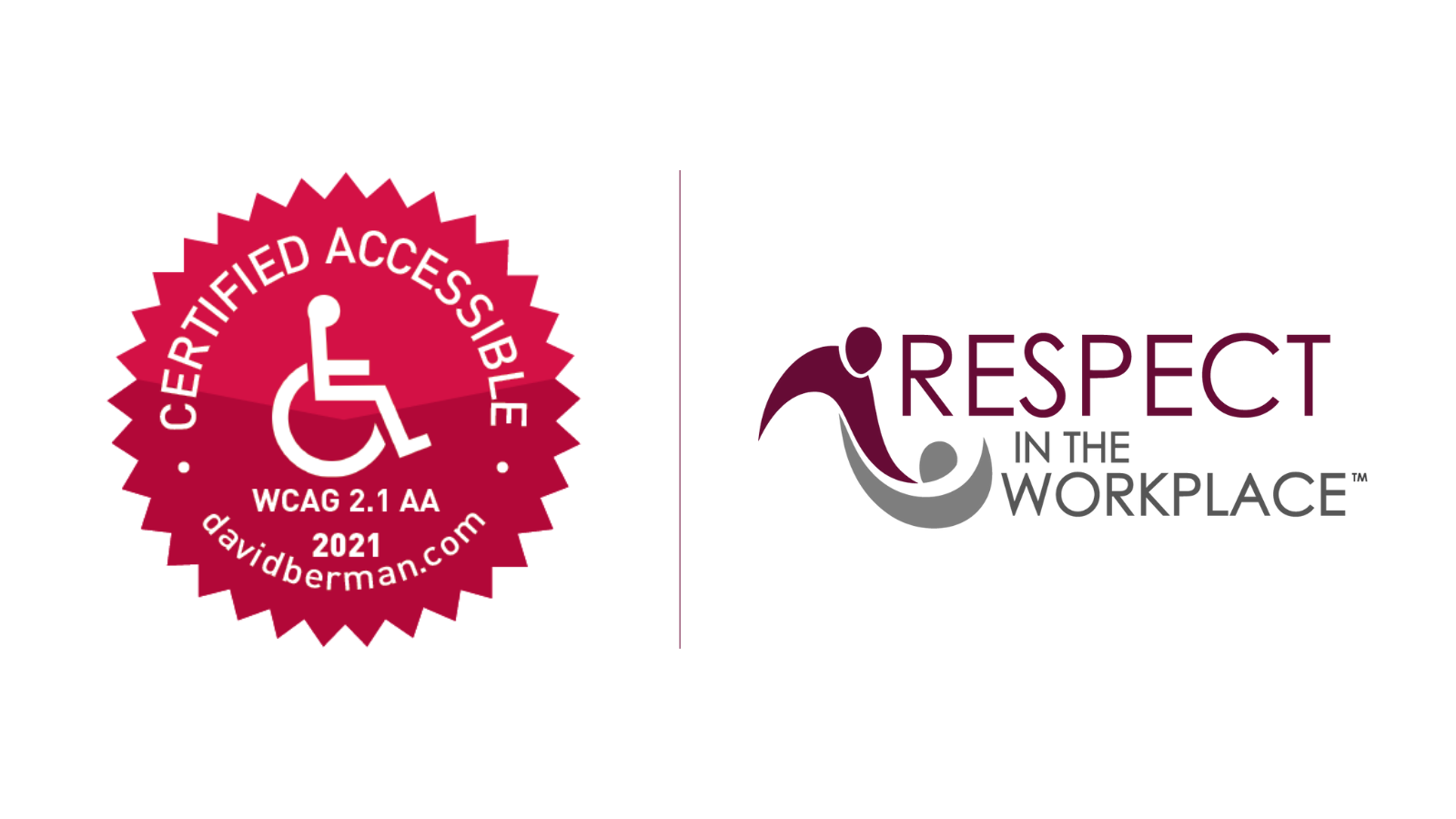 July 7th, 2021
General News
At Respect Group, making our programs accessible for learners of all abilities is key. Our team has been working incredibly hard towards accreditation to evolve our programs to be compatible with screen-reader technology. Screen readers are software programs that support learners who are blind or partially sighted to read the text that is displayed within our programs through a speech synthesizer or braille display (American Foundation for the Blind, 2020). We want to offer the best experience possible and provide an inclusive learning environment for users of all abilities.
Today, Respect Group is proud to announce that our Respect in the Workplace program has now been updated and accredited as fully compliant with the stringent WCGA 2.1 AA standard, the strictest standard set out by the World Wide Web Consortium. These updates include:
Updates to the program code and the overall functionality of the program to better communicate with screen readers and assistive technology, including:

Increasing the interactivity our program content and activities (such as the questionnaires/activities in our programs) for users utilizing screen readers or those who may use a keyboard instead of a mouse
Improving our back-end html text to be more clear and concise for screen readers

Updated headers and navigational elements throughout our program pages
Updated tab index and focus order of program content
These updates have currently been upgraded for this specific program: Respect in the Workplace (both generic and SCORM versions). Additionally, we are currently working towards these accessibility guidelines for the Respect in Sport for Activity Leaders, Respect in Sport for Parents, Return to Hockey, Gender Equity Lens Program, and Keeping Girls in Sport Supporting Positive Behaviour, Welcoming All Abilities, Stay in the Game, and Respect in School programs. Moving forward, all new programs will be made accessible upon release.
Respect Group will continue working on and implementing accessibility updates for all of our programs in order to provide an inclusive learning environment for users of all abilities.
Source:
American Foundation for the Blind. (2020). Screen readers. Retrieved from: https://www.afb.org/blindness-and-low-vision/using-technology/assistive-technology-products/screen-readers