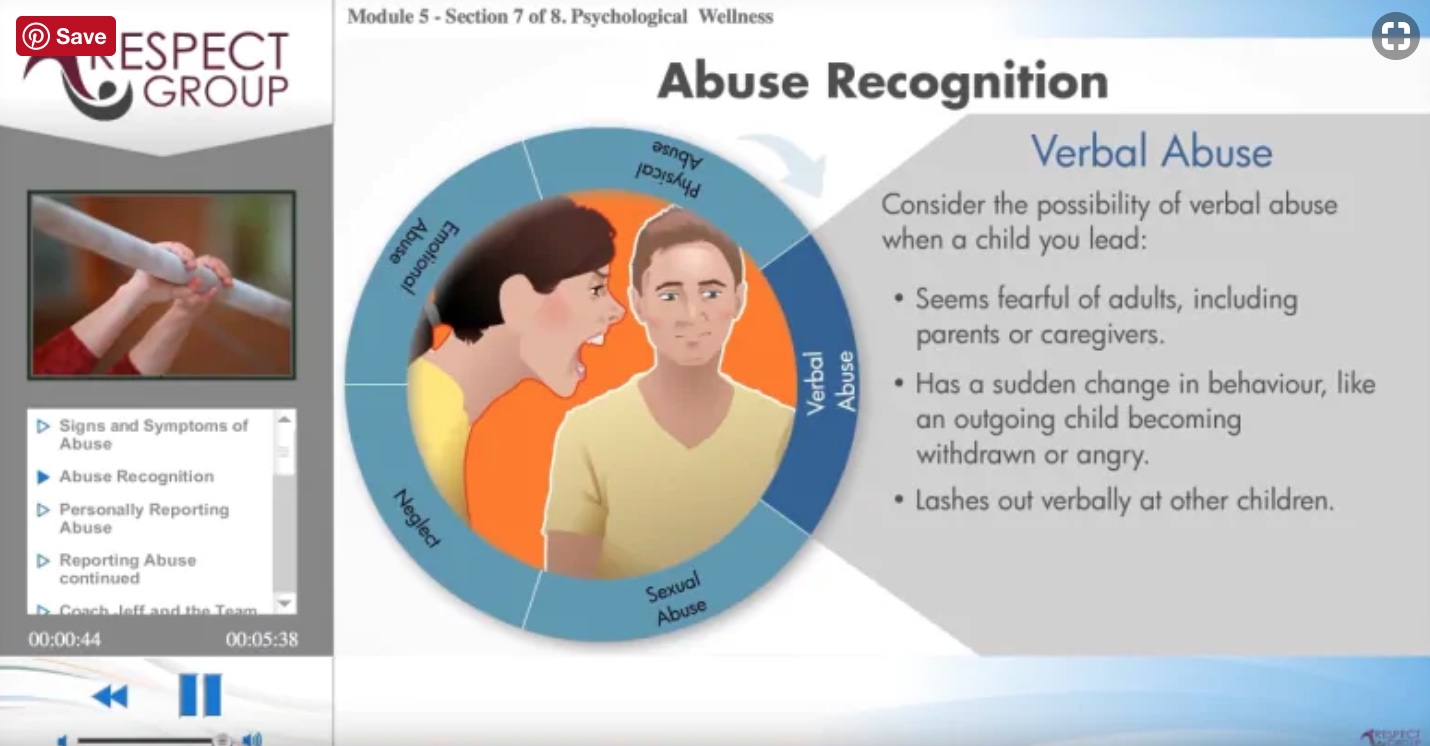 November 7th, 2018
Activity Leaders, Parents, Respect in Sport
Officials say sport organizations are reporting fewer issues related to disciplining behaviour. (Getty Images/Hero Images)
A nation-wide training tool for parents and coaches is creating a healthier and safer sports environment through the prevention of bullying, abuse, harassment and discrimination, officials say.
More than one million people in Canada have been trained through Respect in Sport, Respect Group Inc. in the last decade of its existence.
Whether on the ice or turf, officials say sport organizations are reporting fewer incidents related to disciplining behaviour.
"We're really trying to help sport organizations create an environment where kids want to stay involved in sport and stay engaged," said Mark Allen, Ontario director of the program.
"[It's] to keep it fun and safe for kids, keep kids engaged so that they want to come back and just provide a level of education for those that are responsible for overseeing kids."
The online education tool offers training to clubs mandated through Hockey Canada, among others. More recently, it established partnerships with other national governing bodies for sports including gymnastics, skating and swimming, along with provincial bodies including Ontario Soccer.
While it's mainly used in sport, Scouts Canada has also used the tool to train more than 26,000 of its leaders.
Training parents and coaches
The 2.5 hour training course for coaches focuses on the primary basics around bullying and harassment. But it also tackles topics like long-term player development and injury and concussion management.
A screen capture of the Respect in Sport Activity Leaders Program preview. (Respect in Sport)
"It's really just acknowledging these issues and talking about them in such a way that coaches are going to feel comfortable to address them and not let things go if they're hearing racial slurs or hearing comments," said Allen.
The one-hour training course for parents focuses on much of the same topics but also includes guidelines around how to treat a child or coach during and after a game.
For example, Allen said parents are taught the 24-hour rule, which encourages them to wait a full day to discuss an incident with an official in an effort to avoid unnecessary altercations.
"If you still feel the need to reach out to the coach, do it 24 hours later when you're a little bit calmer and it'll be a more productive discussion than doing it in the heat of the moment," he said.
Another rule — dubbed the car ride home — encourages positive behaviour after a game, despite the score turnout.
Every four years, the program is revamped to cover relevant and current issues.
"Our program is used from coast to coast to coast, so we want to make sure that it includes everybody and that everybody sees themselves in the program," said Allen.
The most recent revamp included a section about transgender people. Allen said the Truth and Reconciliation Commission of Canada has also influenced content change.
In Ontario, there's no recertification requirement for the program, however, officials are looking to possibly change that.
'A marked change in behaviour'
Kevin Egan, past president of the London Junior Knights, has observed the changes before and after the local team implemented Respect in Sport about 10 years ago, when the team was one of the first across Canada to adopt the program.
We're really trying to help sport organizations create an environment where kids want to stay involved in sport and stay engaged.– Mark Allen, Respect Group Inc.
"We're seeing a marked change in behaviour … It's been a dramatic change."
"The number of times that we have had to discipline parents for behaviour in the rink has dropped probably more than tenfold," said Egan, noting that it's difficult to quantify the change because there are no statistics.
"People became better behaved in the rink … there were far fewer issues coming to the board for discipline purposes," he said.
"[There was] no swearing, no losing your temper, no throwing things or kicking things or the types of behaviour that had been a problem in the past."
Egan also credits some of the changes to a city of London policy called Rzone, enacted in 2013. It's an education and awareness strategy that promotes respectful behaviour at recreational facilities across the city. It encourages people to report incidents of misbehaviour to city officials.
Back in 2014, Mount Royal University released numbers in relation to the Respect in Sport program in its region, noting fewer outbursts from hockey parents.
Currently, the University of Toronto is conducting its own research on the program.