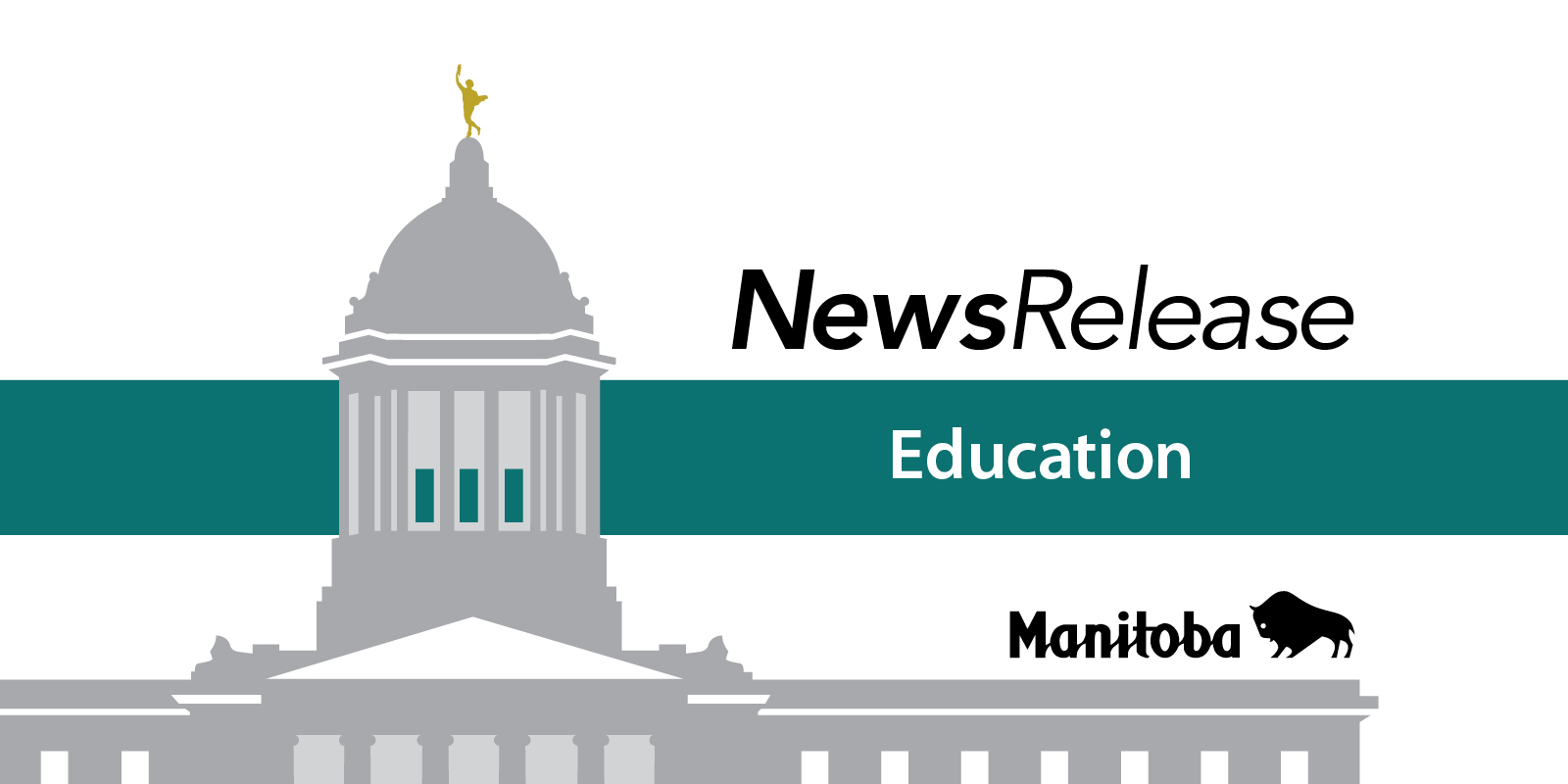 August 6th, 2020
Respect in School
Up to $100,000 Will Renew and Extend Respect in School Program: Goertzen
---
The Manitoba government will provide up to $100,000 to renew and extend a funding agreement for 2020-21 for the Respect in School (RIS) program, which offers online curriculum training at no cost to adults working with students in public, funded independent, non-funded independent and First Nations schools, Education Minister Kelvin Goertzen announced today.
"With the resumption of in-class learning in Manitoba this fall, students will require emotionally, psychologically and physically supportive school environments to help address anxiety and distress they may have experienced due to the COVID-19 pandemic," said Goertzen. "We are pleased to extend funding for the RIS program that complements many other resources available to schools for the promotion of supportive learning for all students."
Research has shown anxiety and distress can interfere with a student's ability to learn and interact with peers and teachers in positive ways. Without appropriate interventions, this anxiety and distress can also affect a student's short-term and long-term mental health.
RIS is an evidence-based program for adults interacting with students in a school environment. Created by Respect Group Inc., the program helps to heighten adults' awareness of the distress and harm that students might experience from a variety of sources, and equips them with knowledge and skills to make timely and appropriate interventions.
"The pandemic has had far-reaching impacts on Manitobans of all ages," said Goertzen. "The renewal of the Respect in School program is one more way we are enhancing the classroom experience for students."
In addition to the renewal, the government is extending the funding for RIS to the early learning and child-care sector for Manitoba educators and assistants working at licensed centres and homes. Early childhood educators are uniquely positioned to keep children safe, and they will now have access to an additional resource that helps support and protect children.
"It is critical for adults in the education and child-care systems to be aware of and understand the distress that children and youth can be subjected to on a daily basis, and for them to be able and prepared to intervene as early as possible and help whenever necessary," said Sheldon Kennedy, co-founder of Respect Group Inc. "I am pleased to see the Manitoba government take another step with this program for the benefit of young people across the province."
– 30 –
For more information:
Public information, contact Manitoba Government Inquiry: 1-866-626-4862 or 204-945-3744.
Media requests for general information, contact Communications Services Manitoba: 204-945-3765.
Media requests for ministerial comment, contact Communications and Stakeholder Relations: 204-945-4916.