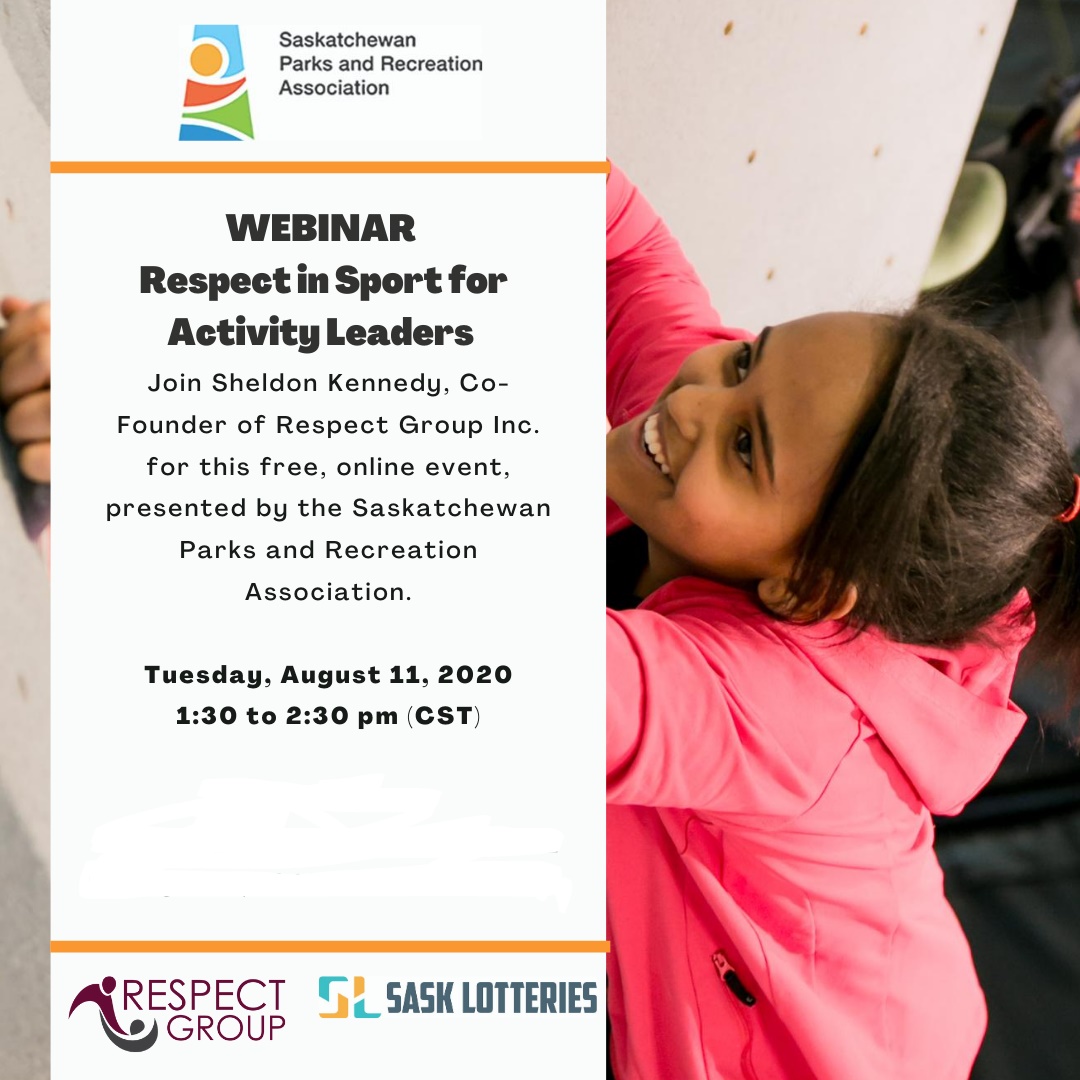 August 5th, 2020
Activity Leaders, Respect in Sport, Sheldon Kennedy
Join our co-founder Sheldon Kennedy and the Saskatchewan Parks and Recreation Association for this free, online orientation event!
In this webinar, you will learn all about the Respect in Sport for Activity Leaders, an online certification program designed to provide SPRA members a useful tool to recognize and prevent bullying, abuse, harassment and discrimination.
Program Elements include:
-Power Dynamics
-Legal Responsibility and "Duty of Care"
-Hazing
-Physical Development
-Preventing Bullying, Abuse, Harassment and Discrimination (BAHD)
-Mental Health Outcomes Due to BAHD Behaviours
-Concussion and Injury Management
-Positive Emotions
Access to the program will become available to SPRA members at a reduced rate after this introductory webinar.
There is no cost to attend.