August 6th, 2021
Research, Respect in the Workplace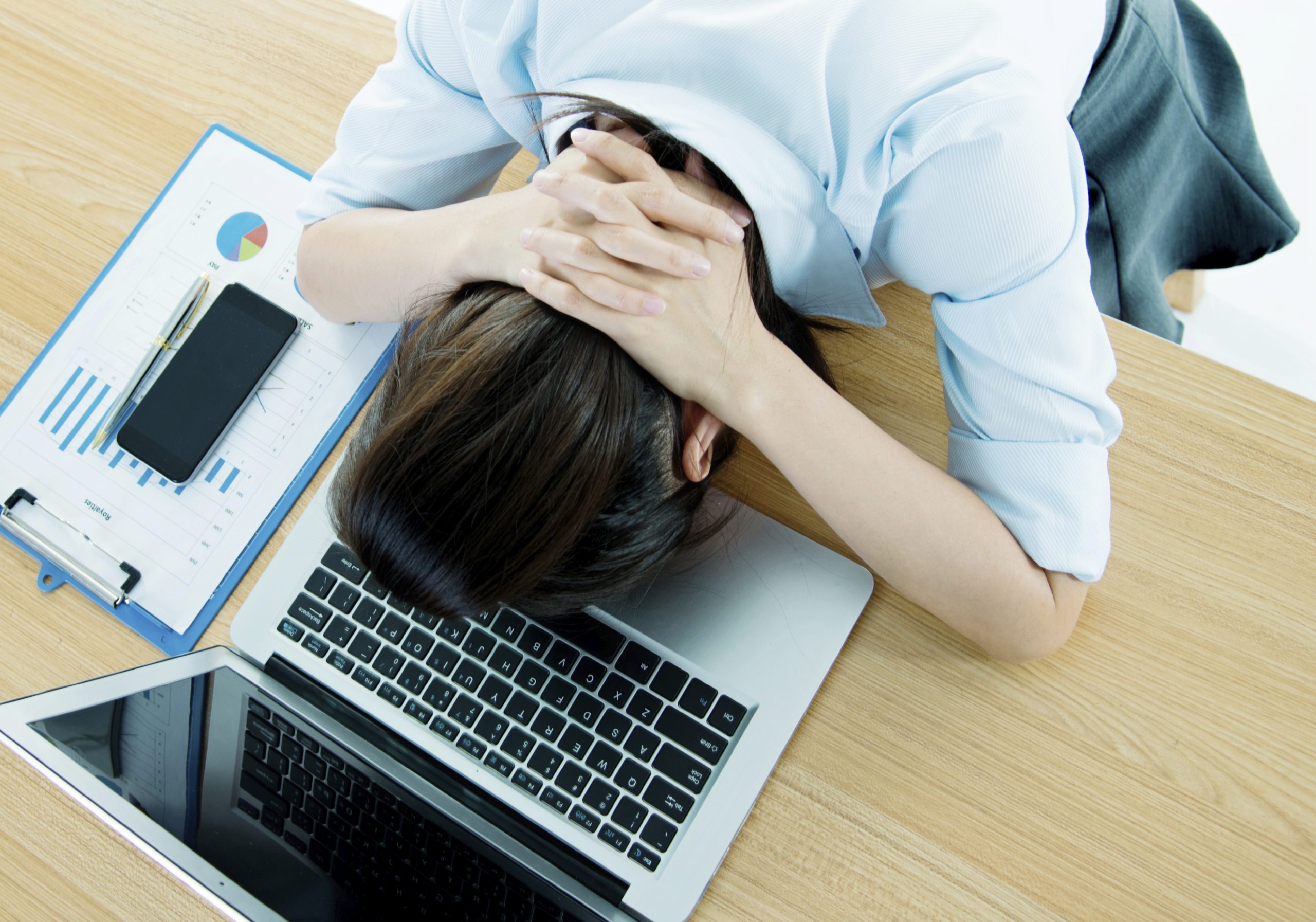 Workplace Harassment During the Pandemic
Despite expectations that workplace harassment might have decreased during the pandemic as many organizations shifted to working remotely, new research suggests the opposite. A survey led by Project Include, who advocate for diversity and inclusion efforts in the technology industry, found that: 
25% of respondents reported an increase in gender-based harassment

10% reported increases in race or ethnicity-based harassment

23% of respondents aged 50 or older experienced an increase in age-related harassment 

And those most likely to experience harassment identified as Black, Asian, Latinx, Indigenous, female, and/or nonbinary (Rabasca Roepe, 2021). 
These behaviours have also taken on new forms, ranging from individual to group-based bullying, harassment, and discrimination, experienced over video calls, emails, and workplace chat spaces (Rabasca Roepe, 2021). 
This increase in gender-based harassment has also been found in research led by The Purple Campaign, who advocate for ending workplace harassment. Recent findings showed that 25% of employees surveyed also experienced an increase in gender-based harassment throughout the pandemic (Rabasca Roepe, 2021). 
Possible reasons for this increase in harassment include changes in the ways we communicate and our working environments. With more one-on-one communication occurring in isolation and the lines between work and home environments being blurred, employees may act or speak in ways that are much more casual and informal than they normally would in physical work spaces (Rabasca Roepe, 2021). 
To address these challenges, organizational leaders should clearly communicate to their employees that the same rules around psychological safety and professionalism apply in any type of work space, whether in the office or working from home (Rabasca Roepe, 2021). Establishing specific guidelines for video meetings, including the type of commentary in chats, having cameras and microphones on or off during meetings, and where meetings take place (for example, requiring a dedicated workspace with a professional background) can help to set a clear understanding for all employees (Rabasca Roepe, 2021). Establishing anonymous reporting systems, such as Whistleblower Hotlines, are one way to provide safe ways and mechanisms for employees to report harassment and other harmful behaviours. 
Providing all staff with anti-harassment training, such as the Respect in the Workplace program, can help open the lines of communication between managers and employees and create a shared set of standards for organizations as a whole (Rabasca Roepe, 2021). Finally, for this training to be effective, it should come from a lens of preparing managers and employees to act as bystanders when witnessing harassment or other harmful behaviours, instead of approaching them as either victims or aggressors in these situations (Rabasca Roepe, 2021). 
The Link Between Workplace Psychological Well-Being & Depression
New research has shown that full-time workers in organizations that don't prioritize employee mental health have three times the risk of being diagnosed with depression (University of South Australia, 2021). The year-long study led by the University of South Australia's Psychosocial Safety Climate Observatory, the world's first research platform focusing on psychological health and safety in the workplace, also found that poor workplace mental health can be traced back to poor management practices (University of South Australia, 2021). If employee well-being is not prioritized and valued by organizations, these management practices can include high job demands and low resource availability, including working long hours, not rewarding or acknowledging hard work, unreasonable demands and expectations for workers, and a lack of autonomy in the workplace (University of South Australia, 2021). Along with higher rates of depression, increased levels of burnout and workplace bullying were also found within organizations that failed to support employee mental health (University of South Australia, 2021). 
The researchers used the term psychological safety climate (PSC) to describe the practices used by management, including communication and participation systems, that protect the health and safety of employees (University of South Australia, 2021). Other studies have found that low PSC is an important predictor of emotional exhaustion and bullying (University of South Australia, 2021). Low PSC can result in increased employee stress; in turn, this can trigger bullying, which impacts all employees involved both directly and indirectly, often leading to higher rates of exhaustion and burnout (University of South Australia, 2021). 
Low PSC is often found in companies that do not consult with employees and unions over workplace health and safety and those who provide little support for stress prevention (University of South Australia, 2021). Further, bullying can be both predicted and prevented, depending on a company's level of PSC and commitment to employee mental health (University of South Australia, 2021). With the impacts of low PSC resulting in absenteeism, poor engagement in the workplace, more stress leaves and lower productivity, investing in your psychological safety climate benefits both the social and economic health of your organization (University of South Australia, 2021). 
Emotional Literacy as a Tool for Psychologically Safe Leaders
Emotional literacy, or the ability to recognize and responsibly manage emotions, is one of the key skills held by psychologically safe leaders (Howatt & Winters, 2021). Leaders with high emotional literacy understand and care about how their and others' behaviour impacts their colleagues and can manage their emotions under pressure (Howatt & Winters, 2021). A major challenge to emotional literacy is learning to navigate unpleasant, negative emotions proactively instead of reactively (Howatt & Winters, 2021). Understanding that emotions themselves are not the problem, but how they are handled, leaders who can manage difficult emotions effectively are well poised to support their teams through challenges (Howatt & Winters, 2021). Emotional literacy has no doubt benefitted leaders throughout the pandemic, as organizations and employees navigated unprecedented circumstances and ongoing changes to daily routines.
Four skills leaders can focus on to develop their emotional literacy include:
1. Increasing your self-awareness to better know and acknowledge your feelings.
Rather than just knowing your emotions, recognize why you might be feeling them and how your reaction to these emotions might impact others, both positively and negatively (Howatt & Winters, 2021).
2. Manage your initial reaction.
Negative emotions can and will happen, but you have a choice in how you react. If your immediate reaction is guided by negative emotions, this can often lead to worse situations or outcomes (Howatt & Winters, 2021).
3. Lean into and show empathy.
Empathy, or the ability to understand and share in your employee's emotions, is a crucial skill for psychologically safe leaders. Beyond what employees are saying, their body language and tone are important cues to recognize how they are feeling (Howatt & Winters, 2021).

4. Recognize your mistakes and repair hurt feelings.
Psychologically safe leaders are able to admit when they are wrong and have made a mistake. Mistakes will happen, and authentic efforts to repair hurt feelings and acknowledge missteps are important habits for leaders to develop (Howatt & Winters, 2021). 
References: 
Howatt, B., and Winters, T. (2021, July 21). Emotional literacy is a core competency for psychologically safe leaders. Occupational Health & Safety Canada. Retrieved from https://www.ohscanada.com/features/emotional-literacy-is-a-core-competency-for-psychologically-safe-leaders/ 
Rabasca Roepe, L. (2021, July 19). Why workplace harassment increased during the pandemic. Fast Company. Retrieved from https://www.fastcompany.com/90655155/why-workplace-harassment-increased-during-the-pandemic 
University of South Australia. (2021, June 24). Companies who pay scant attention to workers' psychological health leave employees at higher risk of depression. Retrieved from https://www.unisa.edu.au/media-centre/Releases/2021/companies-who-pay-scant-attention-to-workers-psychological-health-leave-employees-at-higher-risk-of-depression/