December 9th, 2021
Partnerships, Respect Group, Sheldon Kennedy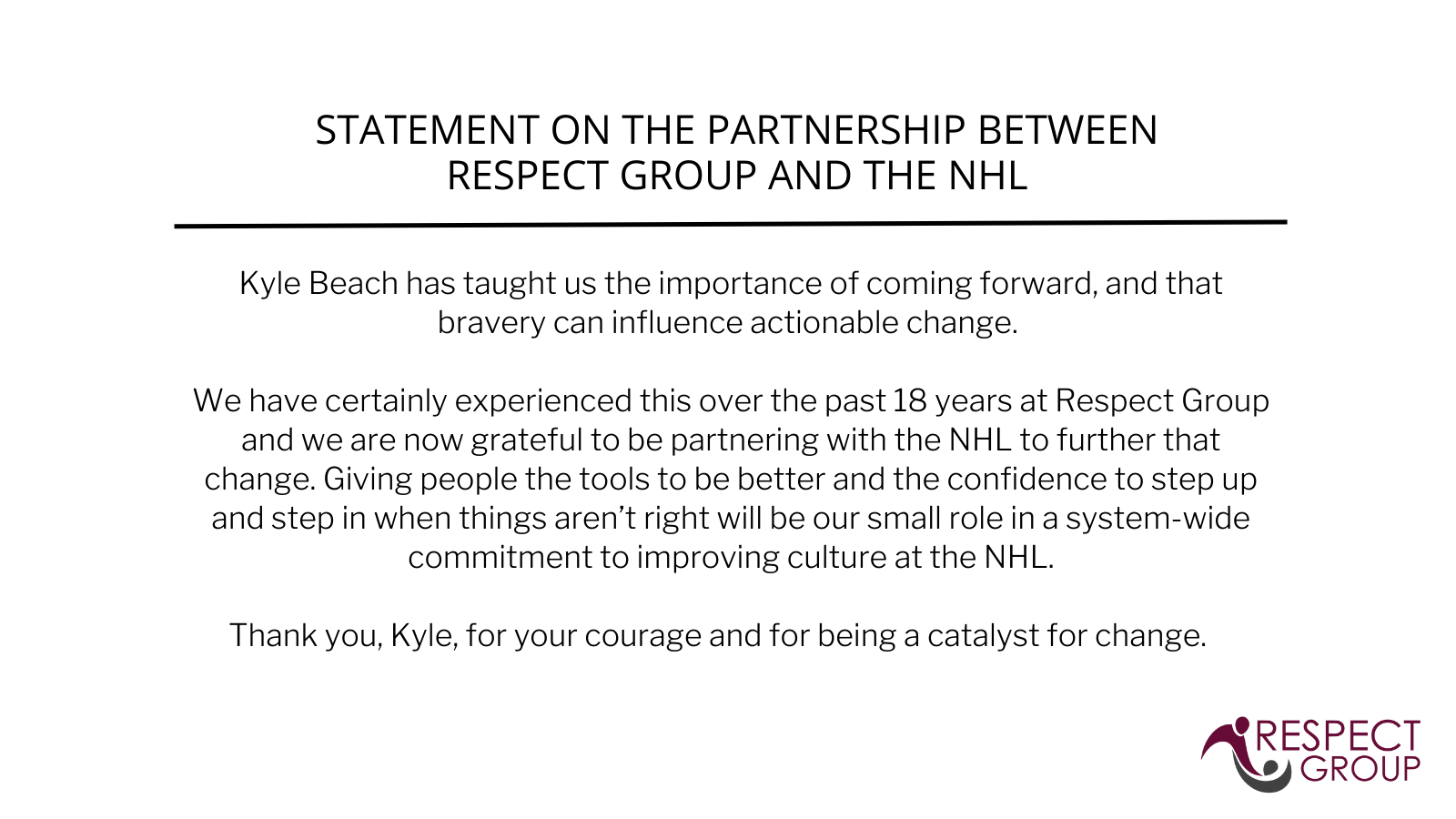 Statement On The Partnership Between Respect Group And The NHL
Kyle Beach has taught us the importance of coming forward, and that bravery can influence actionable change.
We have certainly experienced this over the past 18 years at Respect Group and we are now grateful to be partnering with the NHL to further that change. Giving people the tools to be better and the confidence to step up and step in when things aren't right will be our small role in a system-wide commitment to improving culture at the NHL.
Thank you, Kyle, for your courage and for being a catalyst for change.
---
More information on the partnership here: https://media.nhl.com/public/news/15505
PRESS: